Professor James J. Heckman recently spoke to the Financial Times regarding his findings on early childhood development. He told FT that evidence shows that many early childhood programs "are not as powerful as some people had hoped."
The data provide clear guidelines for action. American policy should acknowledge the power of the accident of birth. A child does not choose the family he or she is born into. But society can enrich the opportunities of disadvantaged children to flourish.
&nbsp&nbsp&nbsp&nbsp&nbsp– James J. Heckman
Measuring and Assessing Skills: Real-Time Measurement of Cognition, Personality, and Behavior
This conference brings together a group of leading scholars developing the next generation of measurements of cognition, personality, and behavior. This body of scholarship has multiple goals, all of which will be addressed. Learn more
Conference on Measuring and Assessing Skills 2017
This conference assembles leading economists, education experts, psychologists, neuroscientists, and measurement specialists to examine and evaluate alternative approaches to the measurement of skills. Learn more
Conference on Genetics and Social Science
This conference will be the next installment in the conference series of the Research Network on the Determinants of Life Course Capabilities and Outcomes, and will be hosted at The USC Schaeffer Center for Health Policy and Economics. Learn more
A Proposed Early Childhood Randomized Study in Hong Kong
Richard Wong, University of Hong Kong
This presentation looked at a randomized control study on family-based and internet-based interventions in Hong Kong with background on the rise of single parent families.
Visiting dates: January 16 – July 1, 2018
Victor Ronda is an Assistant Professor of Economics at Aarhus University and a researcher at the TrygFonden's Centre for Child Research. Victor has broad interests in labor economics, health economics and child development. His current research includes work on the interplay between genetic endowments and childhood environment in human capital formation, the role of teachers in the development of children's cognitive and emotional skills, and on the mixed-returns of emotional skills in determining later-life outcomes.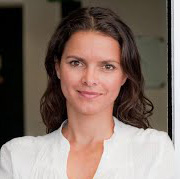 Stefanie Schurer
University of Sydney
---
Visiting dates: October 30 - November 24 2017
Stefanie Schurer is an Associate Professor (with tenure) in the School of Economics at the University of Sydney. Her research interest is in the Economics of Human Development. Most of her current projects explore the evolution of skills, preferences, and health over the lifecourse and the role that parents and the public sector play in determining these skills. One of her main work hypotheses is that inequality in the home environment - that is scarcity of good parenting - is a powerful determinant of the intergenerational persistence of disadvantage.
Richard Wong
University of Hong Kong
---
Visiting dates: December 6 2016
Richard Wong is founding Director of the Hong Kong Centre for Economic Research (1987-) and the Hong Kong Institute of Economics and Business Strategy (1999-); a recipient of the Sir Antony Fisher International Memorial Award for his work in advancing economic research on policy issues in Hong Kong; and principal investigator of the Area of Excellence Grant in economic policy and business strategy awarded by the University Grants Committee in 1999.